Feel the Miracles of Life!
Vacation

Sweet Jeena and her Sweethearts

3:02

Indian moon

Sweet Jeena and her Sweethearts

4:47

Spare parts

Sweet Jeena and her Sweethearts

3:12

Tongue tied

Sweet Jeena and her Sweethearts

2:11

Rock'n'Roll Picnic

Sweet Jeena and her Sweethearts

3:09
ABOUT US!
Sweet Jeena and her Sweetheartsin soinnin ytimessä loistavat amerikkalaisen populaarimusiikin varhaiset helmet ja jalokivet. Rockabillyn rajuus kohtaa leikittelevän jazzin ja syvän bluesin. Monipuolinen repertuaari käsittää vaikutteita countrysta jazziin ja 50's americanapopista rock'n'rolliin. Näistä inspiroituneena orkesteri ilmaisee alitajuntansa universumista kumpuavia tunnelmia myös omalla materiaalillaan.
Jeena johtaa hurjapääjoukkiotaan Hollywoodin lumoa säteillen, äänessään sekä aitoa 50-lukua että uuden ajan tuoreutta. Tiukan soitannan lisäksi orkesterin tavaramerkkinä on Sweethearts-suolakurkkujen doo-wop -henkiset samettiset stemmalaulannat. Merkille pantavaa on myös äänimaailmassa seikkailevat ilmeikkäät ja oikukkaat kitarat. Kaiken pohjalla on tietenkin taidokas ja notkea rytmiryhmä!
Bändin lavashow'ssa kohtaavat suloinen hulluus ja riehakas eläytyminen. Tuloksena on uniikki elämys, jota on vaudebillyksikin luonnehdittu. Sweet Jeena and her Sweethearts on keikkaillut aktiivisesti ja valloittanut sydämiä ympäri Suomea sekä ulkomailla; fiftaribileissä, jazz-, roots- ja bluestapahtumissa, kasinoilla, erilaisissa yksityisjuhlissa, rock- ja iskelmäfestivaaleilla. Aina Harley Davidson -bakkanaaleista intialaisen Äiti Amman vierailuun. Kuulijakunta on laaja, koostuen erilaisista sekä eri ikäisistä ihmisistä. Orkesteri on julkaissut kolme erinomaisen vastaanoton saanutta levyä.
Laulu:
Jeena Rancken
Kitara & taustaulut:
Risto Klemola
Basso & taustaulut:
Olli Liljeström
Rummut & taustaulut:
J Salonen
---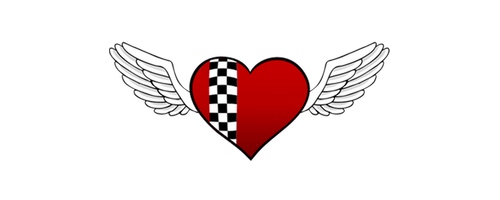 In English
Sweet Jeena and her Sweethearts build their sound on the diamonds and pearls of early Americana music. They combine the stagger and bravado of rockabilly with the adventurous spirit of jazz and the drama of blues. Not forgetting the intimacy and pride of country music. The band is known for their driven songs and is eager to escape any strict categories.
Jeena leads the wild pack with her Hollywood rascal charm and a million dollar voice. Completing the sound are raw emotional guitars with unexpected twists and turns. The rich doo wop -style harmonizing by the band adds classic harmonies to the whole. It all rides high on the top of the hot upbeat groove created by the rhythm section.
Sweet Jeena and her Sweethearts live shows are free spirited high energy events. Starting from the colourful field of rockabilly the band has performed in a wide variety of settings, rock'n'swing danceparties, jazz-, roots- and bluesfestivals, casino lounges, private parties, pop and rock festivals. And all the way from Harley Davidson bacchanals to indian guru Amma. The fan base accordingly is wide and varied. Sweet Jeena and her Sweethearts has released three well received albums.  
Lead vocals: Jeena Rancken
Guitars & backing vocals: Risto Klemola
Bass & backing vocals: Olli Liljeström
Drums & backing vocals: J Salonen
---
What's Happening?
Beautiful early winter is here. And we are getting ready to continue recording some great new original tunes. Exciting times. We'll be posting some photo's and videos here as we progress so stay tuned.